July 2023
Rob Hill Promoted to TAE Life Sciences CEO as Company Prepares Pursuit of Clinical Trials Globally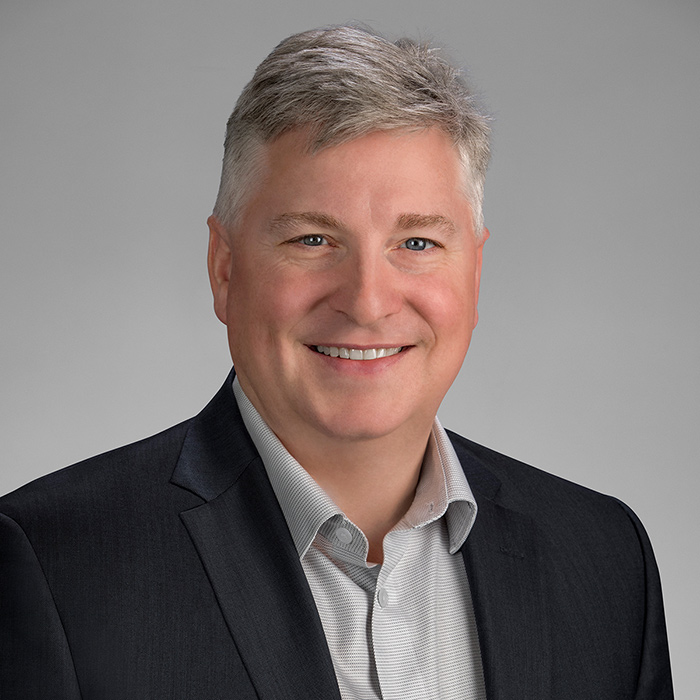 Hill brings decades of global leadership in the development of innovative cancer care solutions, corporate operations, sales, and fundraising experience to the role
IRVINE, Calif., July 25, 2023 – The board of directors of TAE Life Sciences, a pre-clinical stage biotech company focused on advancing the field of radiation oncology through accelerator-based Boron Neutron Capture Therapy (BNCT), is pleased to announce the appointment of Rob Hill as its new Chief Executive Officer (CEO). Effective immediately, Hill succeeds Bruce Bauer who has served as CEO since the company was founded in 2017. Bauer, stepping aside for medical reasons, will remain active on the board of directors as chairman emeritus.
The Board of Directors is grateful to Bauer for his significant contributions as CEO. Under his leadership, TAE Life Sciences licensed its accelerator technology from TAE Technologies, the world's largest and most advanced private fusion energy company, secured Series A and Series B funding, developed and deployed its first neutron beam system, arranged strategic partnerships with world-renowned cancer centers for clinical trials, and envisioned and established a world-class pharmaceutical development team.
With an impressive track record in the radiation oncology industry and extensive experience in corporate strategy, product development, and global market expansion, Hill brings invaluable expertise to his new role as CEO of TAE Life Sciences. His deep understanding of the industry, coupled with his visionary leadership, will play a pivotal role in propelling the company forward as it enters the critical clinical trial phase for its groundbreaking Alphabeam™ BNCT system with its novel targeted boron drugs.
Having joined TAE Life Sciences as Chief Operating Officer in October 2018, Hill has already made significant contributions to the company's growth and success. Under his leadership, TAE successfully delivered its neutron beam system and accelerator to its joint-venture partner in China, overcoming many challenges posed by the global pandemic. He also played a crucial role in securing partnerships with prominent medical institutions and medical distribution partners from around the world, growing the company's R&D organization, and fundraising for the company.
"I am truly honored to lead TAE Life Sciences, a company poised to revolutionize cancer treatment and save countless lives," said Hill. "I'm confident that our Alphabeam BNCT machine, combined with our proprietary targeted drugs, will profoundly impact the lives of patients worldwide. With our exceptional team, we'll bring this groundbreaking therapy to market, and make a meaningful difference in the fight against cancer."
Before joining TAE Life Sciences, Hill held various senior executive positions at Accuray Incorporated, a renowned provider of radiation oncology solutions. During his tenure, he led the development and launch of innovative products, drove strategic partnerships, and played a crucial role in transforming the company's product development organization. His accomplishments at Accuray include launching new radiation therapy products, intellectual property development, and driving significant revenue growth.
Under Hill's leadership, TAE Life Sciences is well-positioned to achieve its strategic goals, commence clinical trials globally, and become a global leader in the radiation oncology market with its Alphabeam BNCT system and novel targeted boron drugs.
Press Assets:
Click here for a high-res photo of Rob Hill
Click here to view TAE Life Sciences' latest video where Rob Hill presents his vision of how TAE Life Sciences is reinventing radiation therapy for cancer patients.
About TAE Life Sciences
TAE Life Sciences is a privately held biotechnology company committed to developing a new biologically targeted radiation therapy based on Boron Neutron Capture Therapy (BNCT). TAE Life Sciences is the only company developing the next-generation targeted boron drugs and low-energy accelerator-based neutron system optimized for an in-hospital BNCT program that delivers cancer-killing radiation with cellular-level precision to treat patients with aggressive and refractory cancers. TAE Life Sciences' Alphabeam neutron system and targeted boron drugs are currently in development and have not been approved for sale. More information about TAE Life Sciences is available at www.taelifesciences.com.