25 years of epic innovation

Clean fusion energy solutions for a brighter future
TAE Technologies (pronounced T-A-E) is a mission-driven company advancing proprietary science and engineering solutions for a brighter, healthier future. Founded in 1998 to develop commercial fusion power with the cleanest environmental profile, TAE's work represents the fastest, most practical, and economically competitive solution to bring abundant clean energy to the grid. Alongside fusion, TAE is developing innovations that support intelligent power management systems and next-generation treatment for cancer patients. We are One TAE, building a sustainable future for all.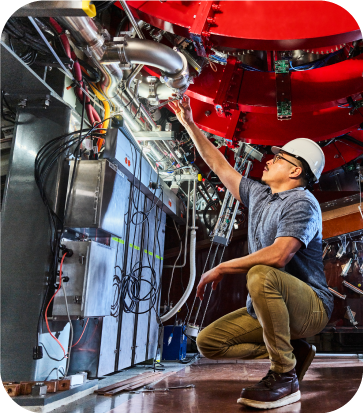 TAE Fusion Power
Developing the ultimate carbon-free energy solution: a commercial fusion power source that is clean, compact, cost-effective and capable of sustaining the planet for centuries.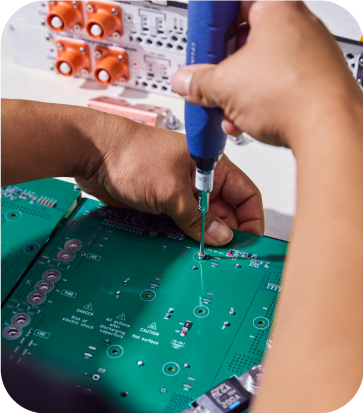 TAE Power Solutions
Commercializing power management innovations made in pursuit of fusion for e-mobility and battery energy storage systems.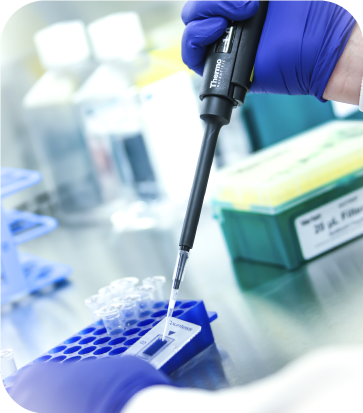 TAE Life Sciences
Leveraging advances in accelerator beams made in pursuit of fusion to deliver a biologically targeted radiation therapy with cellular-level precision based on Boron Neutron Capture Therapy (BNCT) to bring new hope to patients with the most difficult-to-treat cancers.
Assembly Bill 1172 supports California's fusion energy industry by recognizing this cutting-edge technology's safety and environmental benefits while setting the stage for the state's future regulatory framework.
TAE Power Solutions' new offices in Dudley will be a battery prototype-and-test facility to develop, validate, and industrialize modular battery packs for e-mobility and energy storage.
As fusion developers around the world race to commercialize fusion energy, TAE Technologies has pioneered the pursuit of the cleanest and most economical path to providing electricity with hydrogen-boron (also known as p-B11 or p11B), an abundant, environmentally sound fuel. Today the company is announcing, in collaboration with Japan's National Institute for Fusion Science (NIFS), a noteworthy research advancement: the first-ever hydrogen-boron fusion experiments in a magnetically confined fusion plasma.